CAPTURE VALUE
THROUGH CONSTRUCTION LEADERSHIP.
Advantic project delivery leadership integrates into your construction team to engage engineering design, fabrication, and installation support services that captures all of the value of our solutions. We don't just sell structural materials; we deliver results.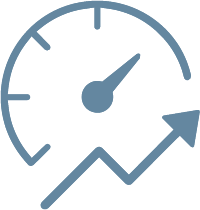 Because of their lightweight (typically 25 to 75 percent lighter than competing traditional materials), composites benefit from reduced transportation costs and are often installed without the need for heavy equipment.
We typically pre-assemble larger pieces before shipping to your site. All of this means faster installations with fewer ancillary costs. Further, Advantic specializes in the detailing of composite connections with conventional construction materials. Intelligent design leads to rapid installation and excellent long-term performance.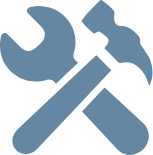 •Prefabricate in shop environment, including fit-up
•Enables efficiencies of modular construction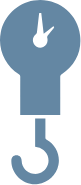 •Significantly reduces transportation costs to site
•Reduced burden on existing structure

•Reduced size of construction equipment
•Reduced labor force
•Simple field fabrication without hot works
•Minimized time on site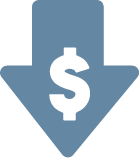 •Non-corroding materials means significantly reduced maintenance costs
•No painting or coating required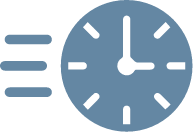 •No specialized trades needed for installation
•Modular construction and lighter materials means fewer people with less time on site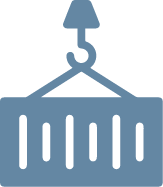 •Requires lighter, less costly crane & rigging equipment
•Installs with lightweight, readily available tools
With the backing of Advantic's engineering and fabrication divisions, you have one point of contact ready to respond across the entire supply chain. On every project, we evaluate your situation and create a transparent business case to justify moving forward with Advantic. We work with you from day one to ensure all of your needs are met, and we also send skilled installation supervision to deliver experienced direction and providing all specialist tools, equipment, and consumables for your skilled tradesperson to perform the labor. You will always walk away with comfort in knowing you have a trustworthy partner in Advantic.

Advantic will provide a complete installation team to handle all aspects of shop drawing review, installation, field adjustments, and in-house engineering support.
Product delivery is more than just material procurement. Our experts are ready to provide construction period services including work methodology development, quality control practices, and installation support tailored to your specific project needs.

Complete Projects Faster. Reduce Costs. Improve job site safety. Fabricate on-site.

We fabricate and deliver engineered products so you can complete projects faster, reduce costs, and improve job site safety. As a cost-reduction measure, Advantic seeks to shop fabricate as much as the project will allow. However, some components and equipment are best fabricated on-site, especially when considerations for existing or unknown as-built conditions are required. Further, shipment costs may be prohibitive for fully assembled structures, and field fabrication may be required.
Whether in the shop or the field, Advantic craftsmen are trained and prepared to design and deliver the best composite fabrication approach for your project.

Don't get a bigger hammer.
Get better delivery.
One of the greatest opportunities to realize significant bottom-line savings with a composite solution is in construction. Lightweight, high-strength composite systems are often installed with an efficient modular construction approach and minimal comparative labor requirements.

our
first
 step is to listen